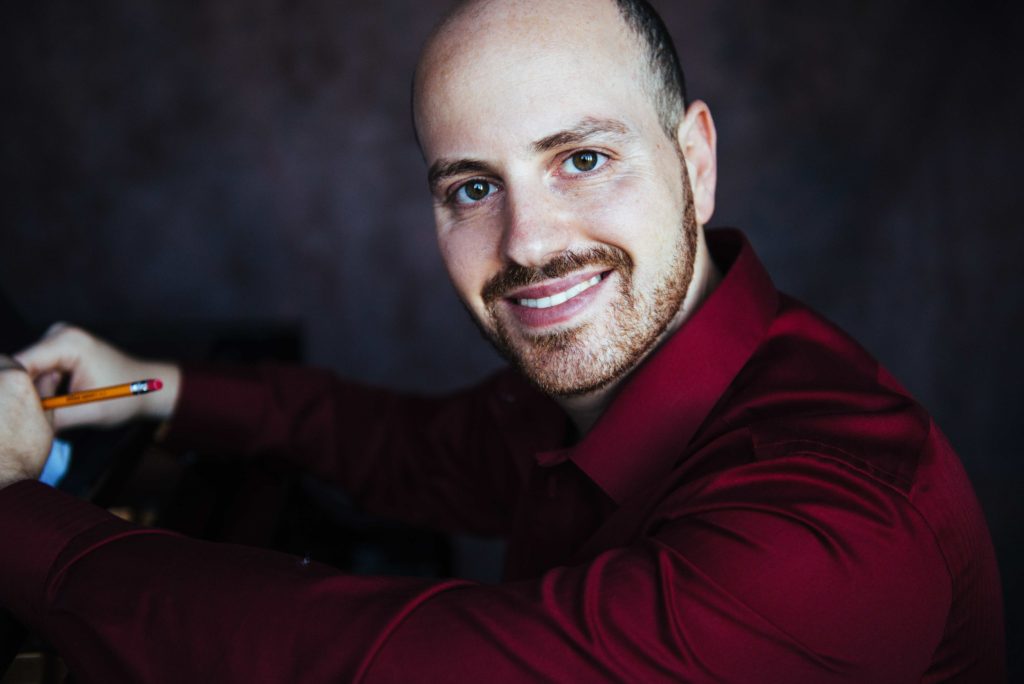 Avner Finberg is an Israeli-American composer. His music was performed by Meitar Ensemble, ensemble mise-en, Ensemble Platypus Wien, the Mannes Orchestra, the Manhattan School of Music Philharmonic and others. He is the winner of the 2014 Kol Emet Young Composers competition, Chamber Music Rochester Composition Competition, and the 2011 Bard Prize. He was the Israeli representative to the 2013 ISCM New Music Days in Vienna, Austria, and he participated in the summer composition program at the Freie Universität, Berlin, in 2014. His compositions include works for solo instruments, chamber ensembles, orchestra, percussion, film, electronics, choir, musical theater and opera. Mr. Finberg wrote a substantial amount of music for voice; he participated in the highly selective Composers and the Voice workshop in Brooklyn, NY. His first opera, A Taste of Damnation, was first performed as a special student project at Manhattan School of Music on April 2015. The opera, based on a short story by the celebrated Israeli writer Etgar Keret and with a libretto written by Edward Einhorn, is scheduled for a future performance with The Secret Opera in NYC. A new opera project, The Exagogue, is planned for performance with Untitled Theater Company #61 in 2018.
---
Born in Tivon, Israel, he started his musical education at eight years old when he took his first violin lessons with Viola Hacohen at the Mizra Conservatory. He later took violin lessons in Haifa with Robert Canetti, and at the age of sixteen he entered the Wizo-Canada High-School for the Arts in Haifa, where he took his first composition lessons with Prof. Yinam Leef. He studied violin with Hagai Shaham, Ora Shiran and Roi Shiloach and composition with Menahem Zur and Ari Ben-Shabtai at the Jerusalem Academy for Music and Dance.  He later studied composition at Mannes College with Robert Cuckson and at Manhattan School of Music with Susan Botti. He also took lessons and masterclasses with George Tsontakis, Martin Bresnik, Samuel Adler and Steven Stucky. At 2015 he received a DMA in composition from Manhattan School of music. He taught music theory and ear training at Manhattan School of Music and Syracuse University. He is currently a permanent resident of the US and lives in New York City.
---
As a violinist, he specializes in contemporary music. He performed as a chamber musician at the Jerusalem Center for Chamber Music, and as a soloist with orchestra at the Wise Auditorium. He held recitals featuring his own music at Spectrum NYC and the Firehouse Space. As an orchestra member he played in the Israel Philharmonic, the Schleswig-Holstein Music Festival Orchestra, and the Missouri Symphony, among others. He is currently a member of the Orchestra of the Southern Finger Lakes and the Chelsea Symphony.