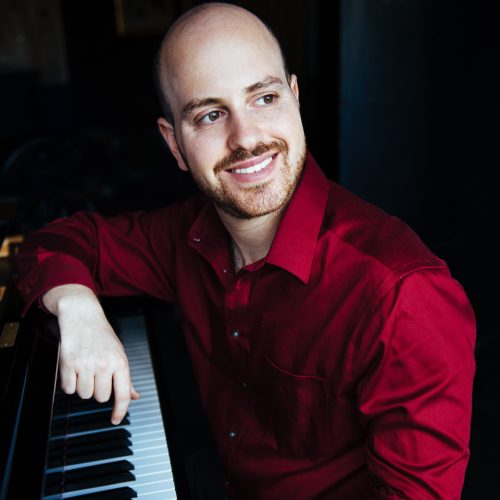 Avner Finberg is an Israeli-American composer and violinist. His music is often described as having a wide dramatic range. His vocal music is written on themes ranging from lyric to the comic, and he writes for a wide range of instrumental and vocal combinations. His music has been described by Steven Stucky as "reined, mature work of impeccable technique, original voice, and considerable ambition", and hailed as "very funny… hits the spot beautifully" by Carole Di Tosti (at blogcritics.com). His musical inspirations stemmed along his journey from east to west, and his music has roots in Jewish, Middle-Eastern, and Jazz musical genres. His musical activities combine a budding career as a composer of vocal and concert music, and work as a professional violinist and as a music educator.
His awards and accolades include the 2017 Kirkoskammer Chamber Music Competition, Chamber Music Rochester Award, the Bard Prize, and the 2014 Kol Emet Young Composers competition. He was the Israeli representative to the 2013 ISCM New Music Days in Vienna, Austria, and attended the Composers and the Voice workshop in Brooklyn, NY. He was recently in residence at the Yaddo Artist Colony in Saratoga Springs, NY.
Mr. Finberg's music has been commissioned and performed by Meitar Ensemble, ensemble mise-en, Ensemble Platypus Wien, Cisum Percussion, cellist Kate Dillingham, saxophonist Wonki Lee, the Mannes Orchestra, and Manhattan School of Music Philharmonic, among others. His first opera, A Taste of Damnation (with a libretto by Edward Einhorn), was partially performed at the prestigious Frontiers workshop at Fort Worth Opera, and received a complete performance at Manhattan School of Music in 2015. Currently under development are a new opera, The Exagogue, written in collaboration with librettist Edward Einhorn, and an evening-long song cycle set on texts by Langston Hughes written for bass-baritone Roland Burks.
Born in Tivon, Israel, Mr. Finberg started his musical education at the age of eight when he took his first violin lessons. He started composing in High-School, and studied composition with Menahem Zur and Ari Ben-Shabtai at the Jerusalem Academy for Music and Dance. He studied composition at Mannes College with Robert Cuckson and at Manhattan School of Music with Susan Botti. He also took lessons with Samuel Adler while at the summer program at the Freie Univestität, Berlin. Other teachers and mentors include Steven Stucky, George Tsontakis, and Martin Bresnik.
At 2015 he received a DMA in composition from Manhattan School of music, where he taught music theory and ear training from 2011-2014. He was a visiting lecturer at Syracuse University in 2016. He is a violin teacher and a member of the Suzuki Teachers Association.
He studied violin with Hagai Shaham at The Jerusalem Academy of Music. He performed as a violinist at The Israel Philharmonic, Tel-Aviv Soloists, Schleswig-Holstein Music Festival in Germany, and the Missouri Symphony. He currently lives in Ithaca, NY, and is a member of the Orchestra of the Southern Finger Lakes in Corning, NY, and of the Ithaca New Music Collective.